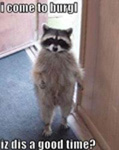 Unfortunately recessionary times tend to see an increase in petty crime, one of which is property break-ins. At Challenge we are seeing a rise in claims being made by clients who have had their properties burgled. Recent national crime statistics show a rise in these areas too proving that this is a national trend. On the back of this information I want to share some valuable information with you to help you prevent this type of crime from happening to you.
Burglars are opportunists and will seize any chance they get to gain entry to your property. But if you follow some of the following tips you can help secure your property and help deter the potential intruder.
Doors
Fit only solid external doors.

Make sure door frames are in good condition and won't easily give way under pressure.

Use only good quality locks – Mortice locks (5 Lever or 5 Pin) are recommended.

Mortice bolts can also be fitted at the top and bottom of the door to give additional security, especially on back doors.

Special locks are available for patio-style doors.
Windows
Fit window locks to all accessible windows. More than half of all burglaries are committed through accessible windows.

If you have installed window locks, make sure you use them !

Don't leave windows open for ventilation when you are leaving the property vacant.

Prevent easy observation of the interior of your property by fitting blinds or curtains.
What attracts the burglar?
Unlocked windows.

Open windows – lock all windows whenever you leave home.

Hidden keys – don't leave your spare key in any of the obvious places, like under the mat

or through the post box. Why not leave it with a friend or neighbour instead?

Post piling up - cancel newspapers and have a neighbour collect any post, or advertising material, while you are away.

Cartons of milk on the doorstep – simply cancel your milk delivery until your return.

Ladders or tools in easy reach – lock away anything that would help a burglar gain access to your home.

Unguarded property – lock it away in a garage or shed or keep it indoors.

Easy access to the rear of your house – fit a side gate with a lock.

House lights on at the wrong times – A timer device fitted to your lights will make your

house look occupied and deter the burglar.
Outside Lighting
Good lighting deters criminals. For domestic purposes, compact fluorescent lamps (CFLs)

provide all-night lighting at very little cost. Light sensitive cells attached to the lamps mean you don't need to use switches or time devices. Halogen lights provide high intensity emergency lighting and can be linked to an alarm.
Installing Intruder Alarms
Intruder alarms are strong deterrent to burglars. Over 90% of homes that are burgled do not have alarms. Where homes with alarms have been burgled, over 70% of the alarms had not been switched on. So, if you do have an alarm, remember to use it! You may be entitled to a discount on your household insurance if you install an alarm.
Useful Tips When Buying an Alarm System
Make sure that each alarm company carries out a security survey on your property.

Insist that an external warning device be installed – even if your alarm is monitored, an external bell/siren with a flashing will alert neighbours and Gardai.

Alarm contacts on window openings will indicate an unclosed window when you are setting your alarm.

Only deal with reputable companies. The alarm installer you choose should be registered under the national certification scheme for Intruder Alarms which is operated by the National Standards Authority of Ireland and is fully backed by the gardai and the insurance industry.

Make sure you get a certificate showing that the alarm installation conforms to the IS 199 standard.
The following are some really useful links that I've located, they contain some really good information from An Garda Siochana and Eircom Phonewatch regarding safeguarding the your property: