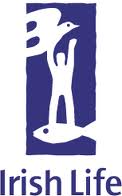 Have to tell you about this offer being launched by Irish Life this week.
Irish Life offering to give you a head start with your family cover, by giving each parent €25,000 life cover for a year, absolutely FREE!
Key benefits of this fantastic offer:
- €25,000 FREE life cover for each parent for 12 months.
- Available to parents whose youngest child is aged 13 or younger.
- Offer is completely FREE.
- We'll confirm you're protected and you'll be on cover instantly!
Do it now by clicking here on this link!