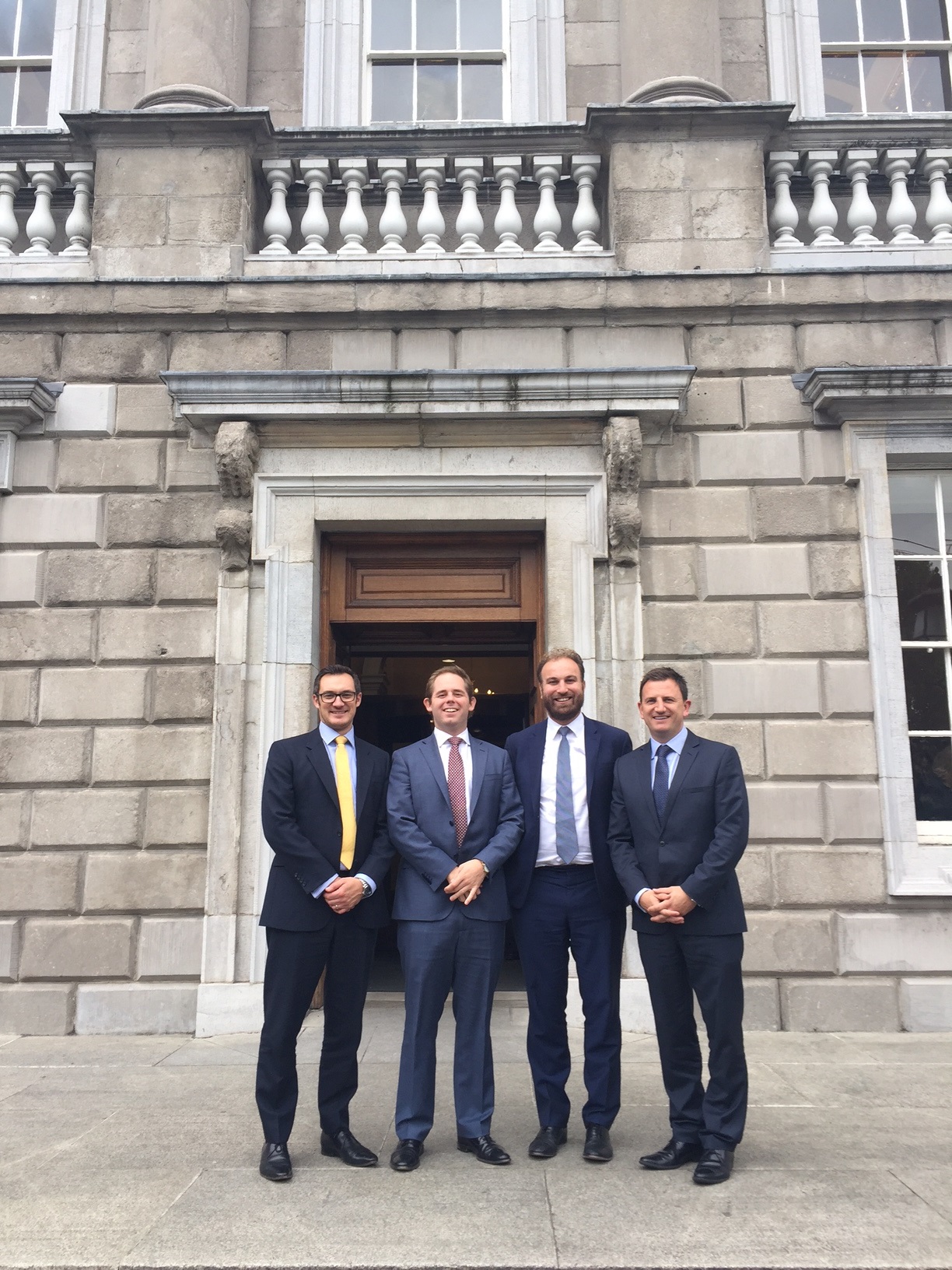 Challenge were pleased to have hosted some of the senior CNA/Hardy Medical Liability team in Ireland this week. It was a very productive few days which included a busy schedule of meetings with a number of private hospital chief officers and state agency. It was pleasing to hear CNA reconfirm and outline their long term plans for our local private healthcare clients.
Many issues were raised over the few days and in summary there is plenty of good news for our existing and prospective clients. From an underwriting perspective we are confident that we will continue to deliver comprehensive indemnity at competitive premium levels for the coming years. Proposed legislative changes regarding tort reform should also produce the much needed savings on legal costs incurred during clinical negligence cases. The imminent introduction of pre action protocols will impose responsibilities and obligations on all sides which will help reduce case timelines. A reduction in the length of time it takes to run a clinical negligence case will in turn reduce the number of legal hours being spent on each case. This should help produce the desired result of lower legal costs which in turn should produce lower annual premiums for our healthcare clinics, doctors and dentists.
The introduction of our CNA backed, consultant indemnity product in November 2014 has been widely welcomed by the private healthcare industry and private doctors in Ireland. Underwriters are very pleased with how this scheme has grown in this period. At Challenge, we believe Claims-Made Indemnity Insurance Policy Contracts are the most sophisticated and appropriate solution from both an insurer and policyholder point of view. It is encouraging to see how this message is now becoming more widely accepted which is good news for the industry.
David Walsh
Challenge, MD