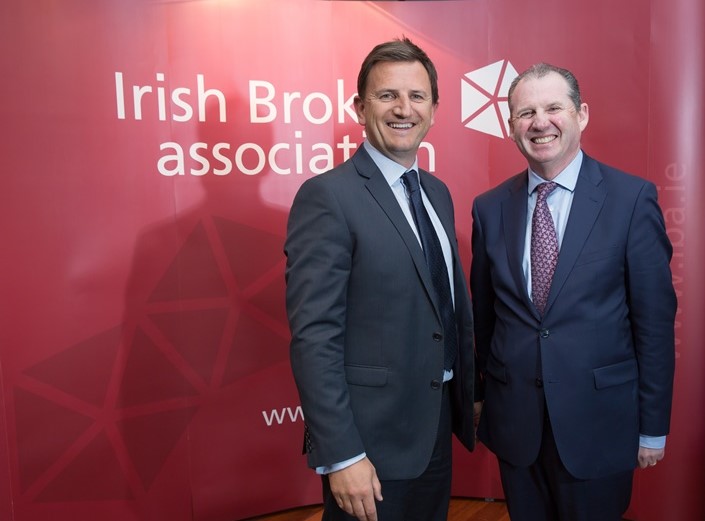 We had a productive day at the IBA Annual Conference in Croke Park last week. We heard informative presentations on the ever present threat to Cyber Security and our ongoing requirements in this regard, we also had an update from the Injuries Board including a recent review of the Book of Quantum. Some interesting thoughts from both insurance and legal industry representatives in relation to claim costs. It was also encouraging to hear Minister of State for Financial Services, Eoghan Murphy outline government plans to help ease the burden of rising motor premiums.
Interesting times ahead as Brexit and our evolving regulatory framework create opportunities for professional brokers in Ireland.

Congrats to Ciarán, Hazel and all the IBA team on an insightful and enjoyable day.
Above Pic: David Walsh (Challenge MD) and Ciarán Phelan (CEO, Irish Brokers Association)