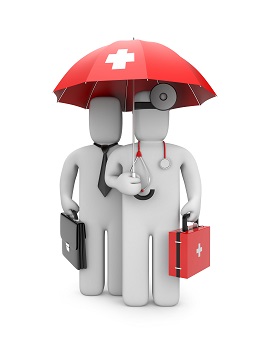 Private Medical Consultants and Clinics in Ireland and the UK have been experiencing varying levels of rate increases to the cost of their annual Medical Protection or Indemnity Policy. Medical Indemnity Insurance companies are offering comprehensive protection by means of a Medical Indemnity Insurance Policy with limits of indemnity ranging from €1,300,000 up to €25,000,000.
Cover is provided on a Claims-Made basis. There can be some misunderstanding in this area and I would encourage you to get in touch with me directly if you wish to seek clarification on Claims Made Cover versus Claims Occurrence Cover. The following document should help clarify the main points - Claims Made Cover versus Claims Occurrence Cover
An increasing amount of private consultants and clinics are opting for Challenge Medical Indemnity Insurance because of our economical premiums. With access to multiple insurance companies both in Ireland and the UK, we do a lot of ground work to try and produce a competitive quotation for you. The usual pricing factors apply with regards to experience, qualifications, size of practice and history of any previous litigation.
Medical Indemnity underwriters are information hungry, I would encourage practitioners to submit comprehensive proposals and include relevant supplementary information like your CV and/or references that indicate the expertise you have in your chosen field.

If you pay an annual medical protection or indemnity insurance premium, get in touch with me today via the contact box on the right hand column of this page. Send me your medical indemnity policy or subscription renewal date and I will record it and take you through the process of obtaining a competitive quotation.
If you wish you can download our application form here and email a completed copy to me at dave@challenge.ie along with an updated copy of your CV.
For further info on our Medical Indemnity Insurance offerings click here
Look forward to hearing from you.
Dave