At Challenge we have built our success with a focus on niche insurance products for the public and private healthcare sectors. Focussing in niche areas allows us to spread our internal expertise across our product range. Working with and having strong relationships with product suppliers in niche areas also provides us with opportunities to access unique and specialist products that can take many years to produce and to bring to market.
Clinical Trials are an integral part of the process for the successful introduction of new drug, device, diagnostics and surgical discovery globally. At Challenge we have access to comprehensive and competitive Clinical Trials Insurance Products which are available to applicants from the following sectors.

Pharmaceutical Companies
Medical and Surgical Device Companies
Academic Institutions (Universities and Colleges)
Contract Research Organizations
Hospitals and Clinics
Nutraceutical Companies
Cosmetic Companies
Food Companies
Individual Physicians
You should consider the following when requesting clinical trials insurance
What are the specific territorial compliance and regulatory requirements ?
Is a separate no-fault liability policy required ?
What languages are required for policy documentation ?
What policy limits of liability are required?
At what stage must the insurance policy coverage start ?
What policy period is required, 12 months or life of trial ?
What are the extended reporting period requirements ?
At Challenge, we have access to personnel with extensive trials insurance expertise. The products we supply are designed to keep up to date with the ever-changing local regulatory requirements and to provide the expert advice on your trials coverage.
If you would like to obtain a clinical trials insurance quotation please send the following to
insurance@challenge.ie
A completed copy of Challenge Clinical Trial Application Form – download here
A copy of the Clinical Trial Protocol
A copy of the Patient Informed Consent Form.
Legal Team
At Challenge we have our own in-house medico legal expertise and we operate our own 24 hour helpline for our healthcare clients. This service caters for the majority of our pre-litigation queries. For legal matters we have access to a panel of solicitor firms listed below:
Kennedys Law – Joanne and team at Kennedys have a broad experience across the entire healthcare law field having working in both the private and public sectors.
https://www.kennedyslaw.com/our-people/profiles/dublin/joanne-osullivan/"
Daniel Spring & Co Solicitors - Donal, Fiona and their Healthcare Law team are widely recognised within the healthcare industry. They are also a nominated firm on the State Claims Agency panel and would have extensive experience in dealing with catastrophic injuries claims, fatal injuries claims and representing practitioners at inquests and Tribunals of Inquiry. For further details see www.danielspring.ie
DAC Beachcroft Dublin are a leading international legal business with more than 2,200 people and coverage across the UK, Europe, Asia-Pacific, Latin America and North America. For further details see www.dacbeachcroft.com/en/gb/about/locations/dublin/
Broking Team
The Challenge Broking Team consists of personnel with indemnity underwriting, broking and medico-legal experience.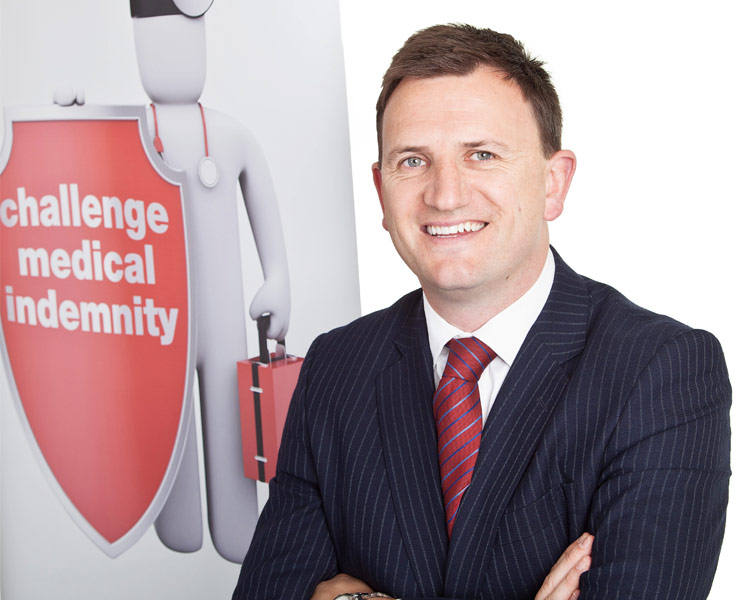 The team is headed up by Challenge MD, Mr David Walsh. David has spent a number of years investing in broking and CRM technology to establish the company as an efficient insurance provider with the ability to meet the indemnity demands and needs of modern professionals.
David was also invested time and resources into developing strong relations with medical industry and governmental representatives who have provided assistance to Challenge with establishing the comprehensive offering available to private consultants today.
Any broking queries can be sent directly to David to dave@challenge.ie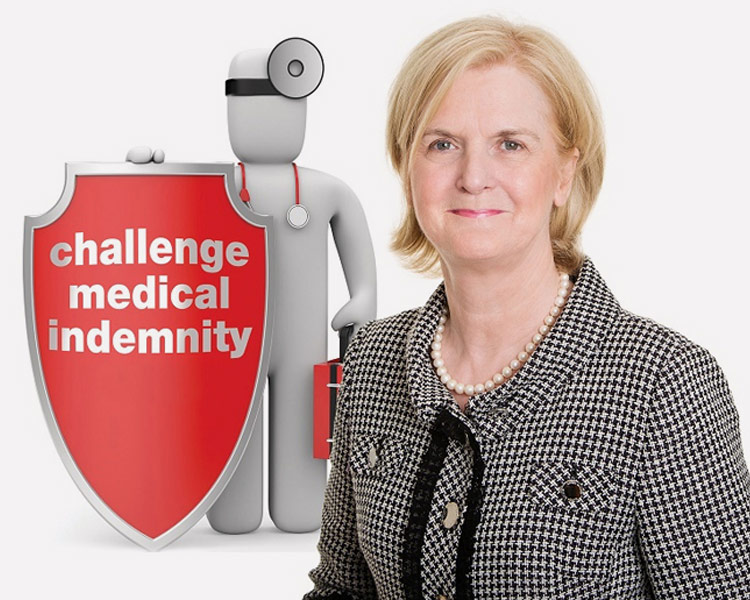 The Challenge Medico-Legal and Claims Management team is headed up by Ann O'Driscoll who is a solicitor and former nurse and midwife.
For the past 20 years, Ann has specialised in defending medical malpractice claims and representing doctors and nurses at inquests and Fitness to Practice enquiries. She advises healthcare organisations on clinical risk, clinical governance and medico-legal matters. She is highly regarded in both legal and healthcare circles. Ann is also a lecturer and examiner on the UCD Graduate Diploma in Health Care (Risk Management and Quality) course. She is a sought-after speaker at healthcare conferences, seminars and study days. Ann's approach to clinical and healthcare risk management is very much hands-on, with an emphasis on offering practical, safe solutions to her clients' legal and business needs. She achieves this by combining her legal and clinical expertise with a large dose of common sense. She is an accredited mediator.
Ann and her team participate in and assist with study days and workshops organised by healthcare clients. Ann also advises and assists healthcare organisations with attaining accreditation status. Ann and her team carry out on-site pre-accreditation clinical and health and safety risk surveys. This service is unique to DAC Beachcroft Dublin.
Before joining Challenge Ann was a partner at DAC Beachcroft Dublin, and a partner in the Healthcare Department of Mason Hayes + Curran. Prior to joining Mason Hayes + Curran, Ann headed up the medico-legal and risk management department at Hayes McGrath Solicitors. Ann also worked for seven years with St. Paul Ireland Insurance as the Senior Medico-legal Advisor to the St. Paul-insured 'State Medical Indemnity Scheme' which insured approximately 4,000 non-consultant hospital doctors. Ann headed up a team of solicitors and risks managers who advised and assisted healthcare professionals and organizations on clinical risk and medico-legal matters.
Clients enthuse about Ann O'Driscoll, saying she is 'a real fountain of knowledge. She really knows her stuff and is very committed to achieving what the client wants to do.'
Clients note: 'She has a superb reputation and her knowledge of the area is just amazing.'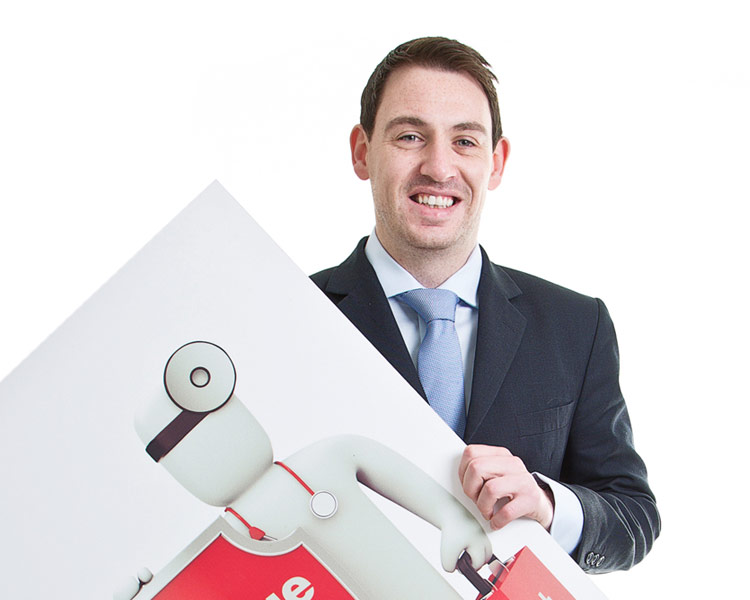 Dan joined the Challenge Team as Business Development Executive in July 2015. Dan is an experienced insurance professional with over 10 years' combined underwriting and insurance broking experience. Dan, who is CIP qualified, helps to manage our existing book of clients as well obtaining quotations for new applicants. If you have any quotation queries don't hesitate to contact dan@challenge.ie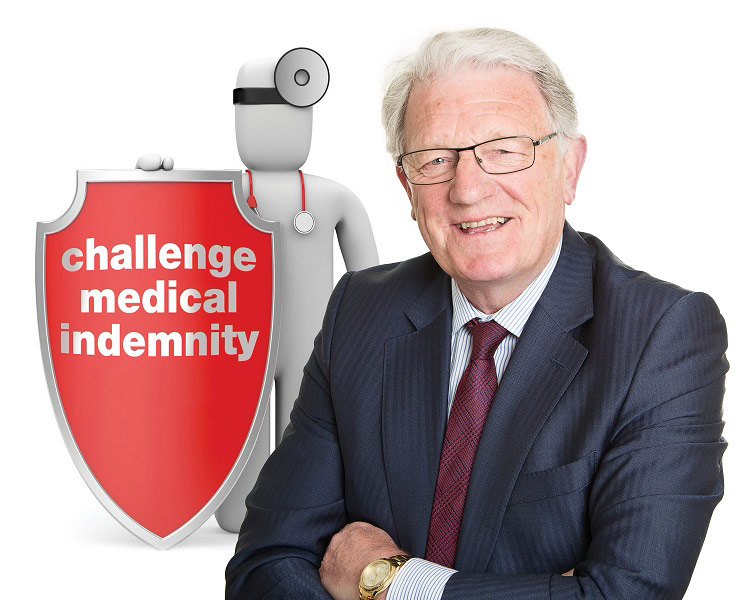 Joe is a qualified insurance professional and has been on the board of Challenge since the company was established in 2006. He has played an integral part in growing relations with partners of Challenge over the previous 10 years. Joe would also oversee all compliance matters at Challenge and would work closely with the Compliance Support Initiative at Brokers Ireland.
Contact me about indemnity